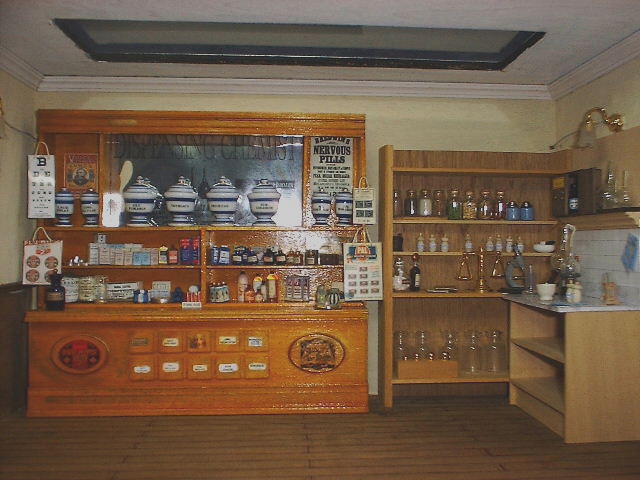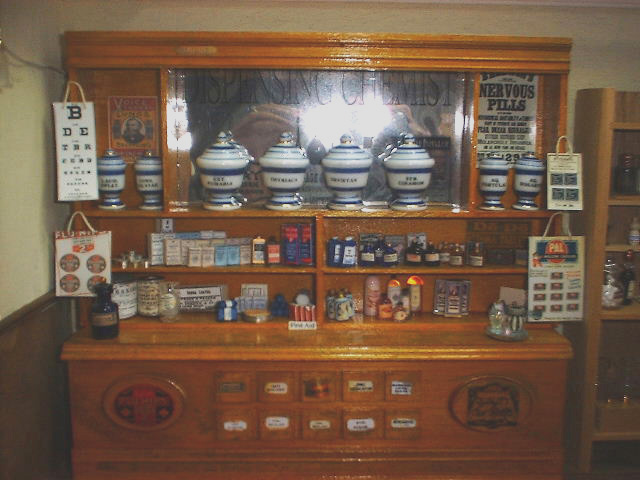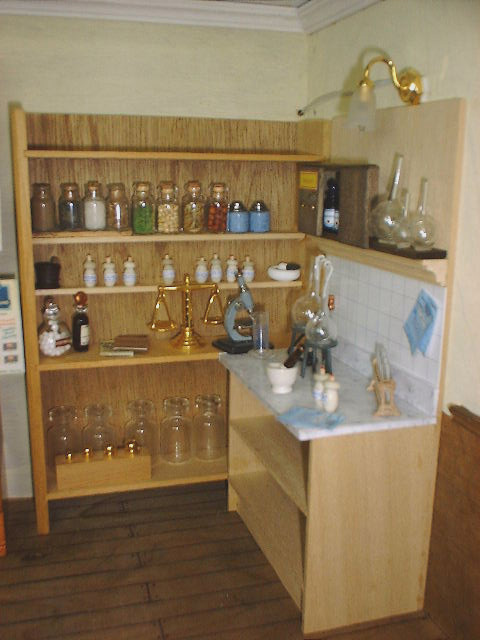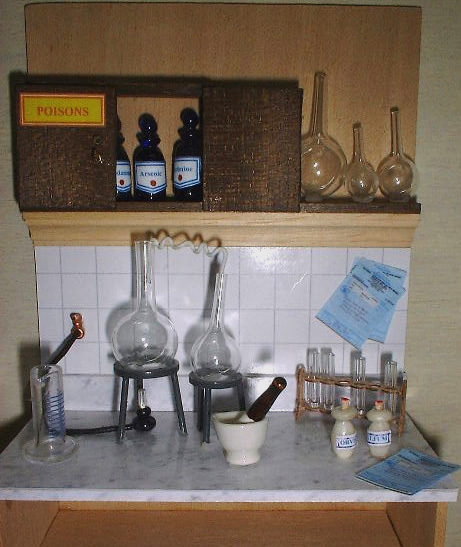 This was an unexpected project, which began when I saw a chemist's shop shelf unit for sale on eBay.  I bid for and won it, and intended to put it into Anderson's Emporium.  I bought more stock for the shelves, but then thought it didn't look right in a department store, so decided to look for a suitable little shop to house it.  Back again to eBay, where I found exactly the shop I wanted - single fronted, with the display window curving towards the shop door.  Fortunately I was the successful bidder, and was delighted with my purchase.  It was listed as a Sid Cooke shop, so I contacted Megan via their web site, who told me that it was one of a limited edition, and about 12 years old.   Surprisingly the shop hadn't been touched in all that time, the perspex roof panel was still covered with the protective paper.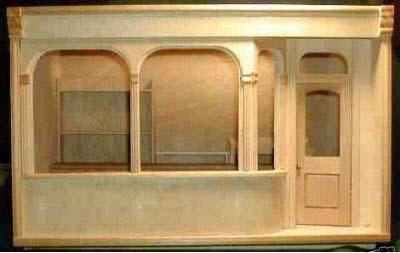 I bought a lot of stock for the shelf unit from a variety of sources, including the beautiful blue and white storage jars from my local dolls house shop.  Sorry about the reflection in the mirror from the flash.

Included with the shop when I bought it was a plain wooden shelf unit.  I added a small shelf to it, and stocked it to go into the dispensary.  I built a workbench to go at right angles to the shelf unit, and found some beautiful glass scientific equipment, again at my local dolls house shop.  The bunsen burner and gas tap were made from beads.

Close up of the workbench

This is how the back section of the shop looks